If you have lost a tooth, then you are probably facing decades of living with restorations. Back in the mid-20th century, you would have had to fill the gap with either a bridge or a partial denture. Now, there is a third and increasingly popular choice, the dental implant. In Richmond, you can get a dental implant from us at Sheen Dental Implants.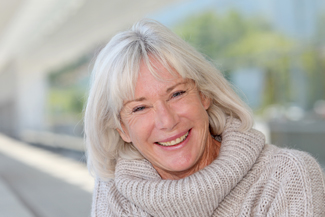 Like your natural teeth
Getting a dental implant in Richmond is not the cheapest option, but it is the one that best mimics nature. This is the only way dentistry is able to replace the root of the tooth as well as the crown.
Having a replacement tooth that is firmly anchored into your jawbone gives you back your full functionality. You will be able to eat whatever you like and you will never have to worry that your replacement tooth will let you down by wobbling or coming out when you laugh or talk.
Don't wait too long
If you are thinking that a dental implant in Richmond is the way to go, then please don't wait too long after you have lost your tooth. The longer you leave it to have treatment, the greater the likelihood that you will have lost jawbone tissue in the area of the gap. This is because as soon as there is no tooth in the socket, the jawbone starts to resorb. You can lose as much as 25% of the size and density of the bone in a year alone.
Money
So, don't be tempted to spend months and months saving up for treatment. Here at Sheen Dental Implants, we offer finance options that mean patients can pay for their treatment over 12 months at 0% credit, or over 1-5 years at a low rate of interest.
Find out more
Why not come in for a free consultation with our treatment co-ordinator to discuss your options. If you want to go ahead, then you can see Dr Harmit Kalsi for another consultation that includes a detailed examination of your mouth and jawbone.
You can book a consultation by phone or by email, or by using the contact form on our website.