Here at Sheen Dental Implants in Richmond, we are experienced at delivering the best in dental implant technology to the highest possible standards. Many of our patients are initially unsure about getting this kind of treatment and wonder if they are a suitable candidate for the procedure. If you are one of those people who is slightly unsure, we have created this handy guide to help you to decide if implants are the right choice for you.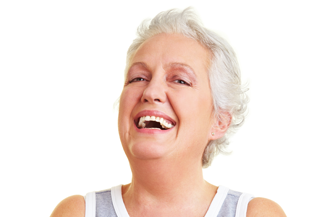 Missing tooth?
If you have just one tooth missing, you might think that you wouldn't qualify for this kind of treatment. However, that is not necessarily the case. We can provide an implant to replace just one tooth, and help to restore your smile with a minimum of fuss.
If you have a few missing teeth, we understand that this can have a very negative effect on your confidence. In addition, eating and drinking can sometimes be problematic. We can resolve this within a minimal period of time – and in some cases, can offer same day implants. Talk to us about this possibility, and we can assess you on an individual basis.
Missing teeth that aren't visible?
It can be easy to dismiss missing teeth that aren't visible as being a non-issue. However, if you have teeth missing anywhere in the mouth, including at the back – the other teeth may move in response to the gaps that have been left. This happens over time, so it is barely noticeable until it becomes an issue. We can advise on the best course of action depending on how many teeth are missing and their original position.
Should you replace dentures?
Dentures remain one of the most popular ways to replace missing teeth. However, because they are not permanently fixed to the gums, they can become loose over time. This can affect eating and drinking; and even have an impact on a person's speech. Dental implants in Richmond are often chosen as an effective means of resolving these issues.
Because they are permanently placed in the mouth, many patients find they have much more freedom when it comes to eating and drinking than they had with dentures. They usually feel more confident after this kind of treatment as well, as implants are often reported to feel and look much more like natural teeth.
What if you have a whole row of missing teeth?
People who have several teeth missing often worry that they will have to have a dental implant for each and every tooth that they have lost. This is not necessarily the case. It is possible to fit just two implants to support a whole bridge. As a result, even patients with several teeth missing often find that the procedure isn't nearly as invasive or time consuming as they might have thought.
In some cases, we will recommend treatments such as bone grafting before fixing implants; but this is very much dependent on the patient. We are happy to answer any questions you may have, and to ensure that you get the best possible treatment.