Dental implants were first developed in the 1950s and soon after they became a sensation in restorative dentistry. However, modern dental implants are quite different from their counterparts. Not only can they replace single and multiple teeth, but they can also stabilise dentures and bridges, giving people the closest alternative to real teeth.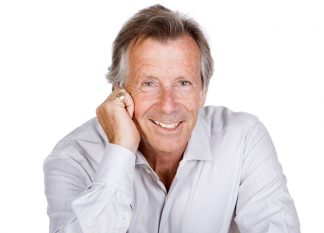 At Sheen Dental Implants, we will help you decide if dental implants in Richmond are the right treatment for you – more specifically what implants to use, how many to use and where they need to be fixed into the jawbone. Getting dental implants in Richmond can be a daunting prospect for some people. If you are one of them, we can provide various sedation options. Simply ask our dentists and they will give you more details.
Explaining the dental implant procedure
Modern dental implants are sophisticated and specifically designed to be biocompatible with the jawbone. Titanium, the material from which dental implants are made, has the ability to fuse with the jawbone tissue and this benefits the process since it reduces the risk of infection or complications. During your first operation, the dentist will carefully anchor the dental implants into predesigned places into your jawbone, creating strong and sturdy artificial tooth roots.
Once this process is completed, the implant sites will be left to heal for a specific period of time (this can be different from patient to patient). During your second operation, your dentist will reveal the implant sites and restore the function and aesthetics of your smile by mounting replacement teeth on top of them.
Are dental implants a viable replacement option for everyone?
Almost everyone can have a dental implant, but this does not mean that everyone should. Only your dentist can determine if dental implants in Richmond are the right treatment for you and this will require a detailed examination and assessment. Conditions that can hinder the successful healing of dental implants include gum disease, diabetes and heart diseases. Smokers are also advised to consult their dentist before having dental implants.
Need more info?
For more information on our implant treatments, or to book an appointment, please do not hesitate to contact us.