If you are considering having dental implants in Richmond, you may be feeling nervous or unsure about the treatment. Dental implants can seem daunting, but at Sheen Dental Implants we believe that by explaining the stages of treatment, we can make you feel more at ease about the process.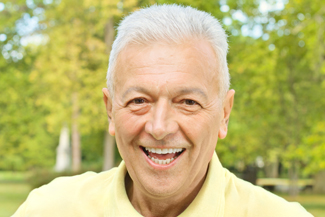 Start with a free consultation
Your implant journey with us starts with a free consultation. Our treatment co-ordinator will talk you through the process and discuss your options. This will include information about pricing and finance options.
Bespoke treatment plan
Once you have decided to go ahead with dental implants in Richmond, Dr Kalsi will draw up a treatment plan tailored to your specific needs. All of the options will be given in detail, as well as final costs.
Treatment starts
In some cases, implant treatment can be started straight away, but many people need some preparatory treatment first. This may be something as simple as a couple of sessions with the hygienist, or it could be more advanced such as bone grafts to enhance the implant site.
Healing and osseointegration
Once you've been fitted with your dental implants in Richmond, it's time to relax and let them heal. The soft tissue of your gums will take around 2 weeks to heal, but the implant itself needs time to meld with your jawbone through the process of osseointegration. The titanium implant encourages bone growth and over a period of 2-6 months, your jawbone will fuse with the implant to make it secure and strong.
Final restorations
After your implant has healed and fused with your jawbone, it's time for the finale – your restoration. Whether it's a single tooth crown, a bridge of 2 or 3 teeth, or a full arch of teeth, you can enjoy being able to bite and chew properly once more. You can also smile and laugh with confidence, safe in the knowledge that your teeth are secure.
Looking after your dental implants
Once the restorations are in place, it's down to you to make sure you keep them clean and healthy. Dental implants aren't at risk of decay, but gum disease can cause them to fail so it's important to keep up a good dental hygiene routine.