Sheen dental implants in Richmond are a long-lasting and cost-effective way to replace missing teeth. This method is favoured by many of our patients and involves attaching screws into the jawbone and covering them with colour-matched artificial teeth. Sheen dental implants in Richmond are one of our most reliable procedures but as with any form of treatment, they may not be right for you. If you would like to learn more about whether our Sheen dental implants in Richmond are the solution for you, read our list of pros and cons and contact us for a consultation.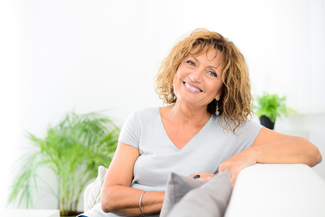 They are aesthetically pleasing
A lot of people opt for dental implants because they look, feel, and act like real teeth. Crowns or dentures placed on top of the implant are matched with the colour of your natural teeth, making it difficult to distinguish between natural and artificial teeth.
They are durable
Implants are inserted directly into the jaw and then left for around six months to attach to the bone. This creates a very strong and durable bond that can be as robust as natural teeth. If well looked after, dental implants can last up to twenty years depending on whether they are permanent or semi-permanent.
They preserve the jawbone
When a tooth falls out, the bone structure that was supporting it can start to disintegrate by transferring nutrients to other parts of the body. And if several teeth are lost, this can massively compromise the structure of the whole face and jawbone. Dental implants mimic a natural tooth root and therefore encourage the jawbone to produce nutrients as it would a real tooth.
They function well
Lost teeth can affect chewing and speech. Speech can become more slurred and chewing can become very difficult, which is why dental implants are sometimes recommended because they can restore proper speech and chewing.
They are easy to clean
Dental implants can be looked after the same way as natural teeth. They can withstand regular brushing and flossing and do not need to be removed before this takes place.
They can be costly
Dental implants are one of the most cost-effective and reliable ways to replace missing teeth but because of this, they can be costly. They tend to be a little more expensive than the likes of dentures but they are usually preferred by most patients.
They can take a while to fit
It is important for the implants to fuse with the jawbone and this process, known as osseointegration can take anything up to six months. The healing process can be lengthy but once healed, they can last for decades.
They are not suitable for everyone
In order to fit implants, a sufficient amount of healthy bone is needed. Patients who lack this will not be suitable for this procedure. Similarly, patients with osteoporosis or diabetes will also not be eligible for them.
It does involve surgery
Due to the nature of the procedure, fitting dental implants does require surgery which can be scary and daunting. As with any surgical procedure, complications may arise, including swelling, nerve injury, sinus injuries, and pain and teeth sensitivity but these potential side-effects are uncommon and can usually be managed.