If you have one or more missing teeth, replacing them is essential for preventing oral health problems. Gaps in your mouth can cause your healthy teeth to start moving, leading to tooth misalignment, bone loss and even further tooth loss. Moreover, missing teeth can severely affect your biting and chewing function. Luckily, there are many ways to address the side-effects of tooth loss and dental implants are one of them.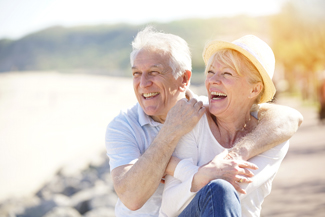 At Sheen Dental Implants, we are often faced with a situation where one or more teeth need to be removed and replaced. Conventional bridges and dentures can be effective to a certain extent, but only dental implants replace the missing tooth roots. Dental implants in Richmond are strong, sturdy and can last for many years with proper care. More importantly, they look and function just like your real teeth, so you won't see a difference in your smile.
Dental implants in Richmond come in different types and are very versatile. They can be used to hold a single crown or multi-tooth restorations such as implant-supported bridges and dentures. During your consultation appointment, we will examine your teeth thoroughly, answer all the questions you may have and give you as much information as possible about your treatment options with dental implants in Richmond. Our experienced dentists will then create a customised treatment plan to address your individual needs.
Replacing a single tooth
A gap in your mouth can affect your appearance, but dental implants are here to save the day. Single missing teeth can be easily replaced with a single dental implant and crown. Once the implant is inserted into your jawbone, your dentist will stabilise the crown on top of it with the help of an abutment. This procedure can happen immediately after the operation, if you are eligible for immediate dental implants in Richmond, or a few weeks (or months) after the implant surgery, to allow for proper healing time.
Replacing multiple teeth
If you are missing several teeth or most of your teeth, you can still opt for dental implants. Implant-supported bridges and dentures can support from a few missing teeth to a whole arch.