Have you ever wanted to have your old smile back, before you lost one or several teeth to decay, injury or poor health? Perhaps you have had dentures for a long time and now find that you are struggling to eat and chew as you once did, as they are continually slipping out, causing embarrassment and frustration.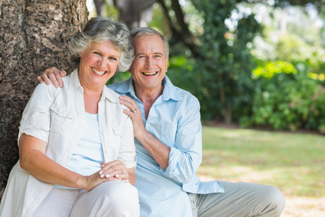 At Sheen dental implants in Richmond, we can help you with these concerns and many more. Making sure that you have a complete set of strong and healthy teeth is important to us and we are aware of the complications that can arise when you no longer have this.
Natural teeth are meant to work together, so when teeth are lost, the remaining teeth tend to suffer. They can start to shift and move to compensate for the missing teeth. This can leave you open to injury, as well as leaving you feeling even more self-conscious about your smile.
Overall health and well-being also tends to suffer as a person loses their natural teeth. This can lead to health complications, loss of further teeth and poor nutrition. With Sheen dental implants in Richmond, we can nip these concerns in the bud and leave you feeling confident and healthy again.
How do implants work?
We use this treatment process in various ways for many different people, depending on what the nature of a patient's case is. Sheen dental implants in Richmond can cater for single missing teeth, multiple missing teeth, denture stabilisation and 'same day teeth'. Depending on what your needs are, we can tailor make a treatment plan in order to provide you with the best care and service to make sure you are happy with the final results.
The basic method of tooth implants is however, the same. We use a special, titanium rod that is digitally pinpointed with advanced scans to be placed in the perfect position within your mouth, for optimum comfort and functional ability.
We are constantly open to further research and advances in technology to give you the best possible quality of care throughout your treatment process with us.
This titanium metal is unique, as it can fuse with the bone in your jaw, creating a long lasting and secure site to which a crown, bridge or your dentures can be adhered. In some cases, we can attach your new teeth immediately to your implant, as is the case with 'same day teeth', where temporary dentures are attached so that you can confidently smile whilst you are healing.
In other cases, we will wait for a few weeks to ensure that everything is healing as planned before attaching the new crown or bridge to the implant. These false teeth will look and feel extremely realistic as we go to great lengths to ensure a perfect match in shape, colour and size to your original teeth.
Soon you will be able to use your new tooth or teeth just like natural ones. Your smile will be back to its full functionality and you can be confident again knowing that you have done the best for the health of your mouth.