Are you fed up with having a gap in your smile? Is it denting your confidence?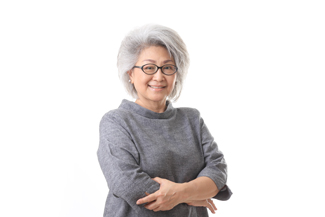 If you are like the one in seven adults who have a missing tooth or teeth, you have probably searched for a way to restore your smile to its former glory. And you may have come across oral implants.
Fitted securely to your jaw, these nifty restoratives have changed the face of cosmetic dental care, offering an aesthetically pleasing, sturdy and functional alternative to dentures and fitted bridges.
When you come to Sheen Dental to resolve the issue of missing teeth, our team will assess your suitability for Sheen Dental implants Richmond. This will involve an oral assessment, a scan of the mouth and a detailed health analysis pertaining to any current health conditions that you may have. Once you are given the all clear, we can book you in for your fitting and your new smile will soon be a reality!
Have some questions about Sheen Dental implants Richmond? Our team answers five common ones below!
Does the fitting hurt?
When we fit Sheen Dental implants Richmond, we will make sure that the area is numbed before beginning surgery, so you won't feel a thing.
Post fitting, as the anaesthetic wears off, you may feel a sensation similar to bruising around the implant site; this is normal and will subside in a few days. If it doesn't fade or worsens, contact us immediately for advice.
Will they move or fall out?
We would certainly hope not!
As implants are fused to your jaw, it is exceedingly unlike that they will move or fall out, barring substantial trauma to the area where they have been fitted.
Of course, if you have concerns that your oral implants are moving, contact our team for a check-up.
Aren't implants prohibitively expensive?
Not really; surgeries like ours at Sheen Dental are able to offer eligible patients financing options, which will help you break down the cost of oral implants into affordable monthly payments. So, talk to our team about your suitability today!
How do they differ from dentures?
Oral implants differ from dentures because they are fused to your jaw.
Made from titanium, this allows them to encourage the bone in your jaw to grow around them, thus creating an anchor for the prosthetic tooth to be fitted on. So, they won't move, they won't need glueing in place and you certainly won't be able to suddenly lose them!
Can anyone have them fitted?
As long as you have good oral health and are over the age of 18, almost anyone can have oral implants fitted.
However, there are a few conditions that can complicate the successful fitting of implants; if you have untreated diabetes, this can delay the fusing time once the implant is in your jaw. Also, conditions like osteoporosis, cancer and autoimmune disorders can complicate the process, so talk to our team about your suitability if you suffer from any medical disorder but want oral implants.