With the improvements in modern dental treatments, more and more people are turning to the use of dental implants to have a dental prosthesis fitted firmly in place. Sheen Dental offers dental implants Richmond, for those clients who are looking for such services.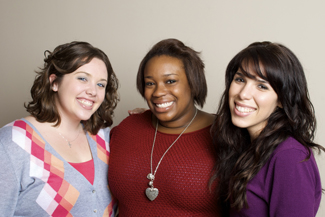 For people looking for dental implants Richmond, we have taken the time to put together a quick overview of the procedure and main uses, we hope that by reading the following you will feel better informed about implants before making any final decision about their usefulness for you.
What are dental implants?
The typical implant is made up of a titanium screw with a crown fixed to the top to form the tooth area.The titanium screw is inserted into the jawbone, resembling the root of a tooth. Once in place, a dental prosthesis, such as a crown, is attached to the section above the gum to complete the procedure and form the new tooth in the area of the mouth it is placed.
Some reasons for use
There are different scenarios where implants may be seen as the best solutions for any given client, their use can provide a variety of different benefits that should improve day to day oral health.
The main use of these implants is restoration, for both single tooth and multiple tooth purposes.
In the case of restoring a single tooth, one of the main aims here could be to rebuild strength into the area of the jawline where loss has occurred. This may also help to remove sensitivity in the area, making daily use feel more comfortable.
Another use in terms of single teeth may be for a cosmetic reason, as there are areas of the mouth where tooth loss may make someone feel more self-conscious. An example of this would be the loss of front teeth in an adult, once these are replaced the client should gain an improvement in their quality of life.
Implants are also practical for use in the restoration of multiple teeth. They can provide solid support when using a dental bridge in the area of the mouth where several teeth have been lost, this provides a permanent solution, as well as combating the loss of strength found in the area of the multiple tooth loss.
For a long time now there has been an awareness that dentures are not the perfect solution in cases of either extreme or total tooth loss. There is a wider recognition that dentures can be difficult for some people to come to terms with and use in daily life. Implants could be a way forward, providing a viable alternative for most users.
When looking at the main complaints around dentures, people find they slip out of place and move around in the mouth, also denture wearers report a lack of ability to eat some foods they would like. The use of implants in these cases can relieve the wearer's concern, providing them with a solid and stable tooth structure, as well as allowing them to have renewed confidence when deciding on what food they wish to eat.
If you want to find out more about our dental implants Richmond, please feel free to contact us at our practice.
At Sheen Dental, we offer the highest standard of restorative dentistry, our highly qualified dentists are also experienced right across cosmetic and general dentistry, as well as orthodontics.