Everything today seems to come with the option to upgrade. Upgrade your phone plan, upgrade your TV package, upgrade your aeroplane seat. But what about your dentures? Surely they can't be upgraded, after all dentures haven't changed much in years, right? Wrong. Dentures in Richmond have seen a major transformation in the last few decades and that transformation arrived with the advent of dental implants.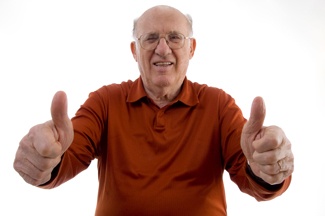 At Sheen Dental Implants, you may have guessed that dental implants are our game (and our name). If you thought dental implants were only for those new kids on the block, in terms of tooth loss, think again. With the use of advanced techniques, we can secure your dentures with dental implants even if you lost your teeth years ago.
The lowdown on implant-secured dentures
Your dentures ordinarily rely on suction to your gums to stay in place. As you are probably only too aware, this often isn't enough. Over time, you may have found that even your trusty tube of denture adhesive isn't doing the trick. That could be because your jawbone has deteriorated and gums have receded. This is what happens when the roots of your missing teeth aren't replaced.
Dental implants act as artificial tooth roots, which are placed into your jawbone, on top of which your dentures are attached. This means you won't ever have to worry about your dentures in Richmond ever slipping about again.
The procedure
We'll place 2-6 dental implants into your jawbone and give them time to fully integrate. Then using a special dental fixture we'll connect your dentures to your implants. You can have new dentures made up or have your current ones altered to fit onto your implants. If you'd like we can permanently attach your dentures in Richmond, or they can remain removable.
If your jawbone has already deteriorated this doesn't mean you can't enjoy implant-secured dentures. We can build your jawbone density back up using a bone graft or sinus lift. If your jawbone is not wide enough to support the implants, we can carry out a bone expansion procedure. You may need one or a combination of these procedures before you are ready to receive implants.