When it comes to helping you look after your smile you can't go wrong with Sheen Dental Implants in Richmond, we can replace cracked or damaged teeth and fill in any unsightly gaps you may have. This is all managed through the use of our dental implantation techniques.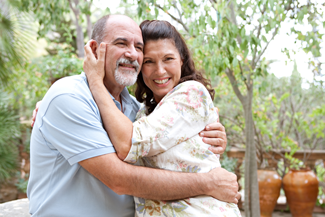 Here's a brief summary of what we provide.
What is dental implantation?
With our Sheen Dental Implants in Richmond service, we essentially provide a prosthetic replacement tooth for anyone with damaged teeth or gaps that they may feel self-conscious about. In this treatment a fake tooth is inserted below your gum line and into your jawbone, it's held in place with a sterile titanium screw acting as a tooth root that your jawbone will naturally heal around, integrating it into the bone.
The tooth is normally composed of porcelain or composite resin, this is because they are sturdy materials and can be easily coloured to match the shade of your teeth to allow the implant to blend in more naturally.
How is it done?
The process of having an implant fitted is actually pretty simple and not overly invasive. When you first stop by for your appointment at our Sheen Dental implants in Richmond practice your dentist will normally have a consultation meeting first, then there may be an inspection or cleaning of the area. A shading match and casting will follow to allow us to create a natural looking implant that will then be fitted through minor oral surgery.
Is it painful?
One of the biggest questions our patients have about treatments is whether they are going to be painful. In the case of implants there may be some mild discomfort during the procedure, but a local anaesthetic is used to limit this.
At Sheen Dental, our team will fit your new implant in a quick and professional manner whilst trying to keep the amount of discomfort you feel to an absolute minimum.
Also, it's worth keeping in mind that because we use an anaesthetic you should try to arrange transport home as you're going to be unable to drive for a while. Try booking a taxi before you come to the practice or have a friend drive you home.
How to care for your implant
After you have your implant fitted you just have to keep it clean to allow it to heal properly. You can brush it normally as you would the rest of your teeth, but try to avoid pressing too hard with your brush as you may dislodge or damage the new tooth. Also if you floss do not pull too deep between your teeth and avoid using mouthwash for a while, as the chemicals in some brands can inhibit your gum's ability to heal.
Regular cleaning of your implant can help you avoid it from becoming infected or inflamed, so brush it often.
These are just a few interesting facts about how we can improve your smile with our implants. If you're interested in learning more or are curious about how we can help you, then book an appointment today.