Tooth loss is a common ailment that many people have and this can be something that they struggle with, as tooth loss can cause mental and physical problems. People can become unhappy with the appearance of their smile. Do you find yourself constantly worrying about the appearance of your smile? Do you not like smiling in pictures or do you worry about how your teeth may look when you laugh? If this is the case you might benefit from this treatment. The loss of teeth can also lead to physical problems such as compromising the structure of the mouth and other issues such as decay. This article will discuss what dental implants are, how the implants are fitted, what patients could consider this treatment and what your next steps should be.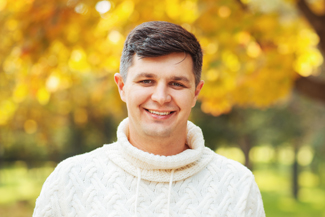 What are dental implants?
Sheen Dental Implants in Richmond could be a good fit for you if you have a missing tooth or indeed, missing teeth. These implants allow crowns, bridges and dentures to be fitted in the mouth on a stable structure to improve the appearance and overall health of your smile. Dental implants are a long term investment into your health and can last a long time provided they are properly cared for. Your dentist will work with you to ensure that these implants are a good fit for you as well as how to properly take care of them.
How are they fitted?
Sheen Dental Implants in Richmond are fitted in two stages. The first involves placing the implant at the jaw and allowing it considerable time to yield to the bone and heal. This implant is a small titanium screw that is placed into the gap left behind by the tooth you lost. A crown, a bridge or denture can then be built onto the implant to give the look of the natural smile. These teeth will look, act and feel like the tooth that you lost allowing you to have the confidence in your smile again.
Would this treatment work for me?
Many different people could be a good candidate for Sheen Dental Implants in Richmond. Patients who have a singular missing tooth, several missing teeth or who have unfortunately lost all of their teeth could be a good fit for this treatment. Your dentist will work with you to ensure that this treatment is the correct one for you and ensure that you know how to best look after your new smile. Your dentist will ensure that you understand how to best care for your teeth both during and after the treatment. Your dentist will take the time to get to know you to ensure that you get the most out of your treatment here with us.
What should I do next?
Firstly, you should consider getting in contact with us here at Sheen Dental so we can begin to organise how to best meet your needs and begin your journey to a brighter, stronger and healthier looking smile. We look forward to working with you.