You could benefit from the service of Dental Implants in Richmond if you have missing teeth or a singular missing tooth. This treatment is a small titanium screw that is fitted directly and the jaw and provides a stable structure where a new tooth can be fitted. It can become important to care for any gaps in the smile as this can lead to further problems with your oral health. If you have a missing tooth the surrounding teeth can begin to move into the gap and this can have an effect on the structure of the mouth and face. Gaps can also be a place that allows infections to develop at a faster rate and this can have an impact on your oral health and give rise to a risk of periodontal disease and further tooth loss linked with decay. The rest of this article will discuss how dental implants are fitted and what you should do next should you decide this treatment is for you allowing you to have a smile that is whole again.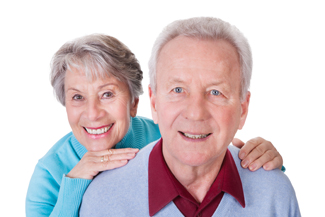 How are they fitted?
The new tooth that is fitted on top of the implant is determined by the nature of tooth loss. If you have lost a single tooth after the treatment of Dental Implants in Richmond could see the application of a crown as the best fit for your mouth. This crown will be fitted on top of the implant to give the look of a natural tooth. If you have lost multiple teeth then this can be fixed with the implants being fitted with a bridge. This bridge is made up of crowns and they are tooth coloured to give a natural look and remove any gaps in your smile. This treatment can also be used as an alternative to traditional dentures with the implants providing a stable structure which will allow you to eat, speak and smile with confidence again. The implants are usually fitted in two separate stages, the implant is first fitted at the site of the jaw and given sufficient time to heal. Then the chosen crown, bridge or denture will be fitted allowing you to smile again.
What should I do next?
If you think that you and your smile could benefit from Dental Implants in Richmond then you should consider getting in touch with us here at Sheen Dental so we can begin to work with you to give you a complete smile again. We will make every effort to ensure that you get the highest quality of care and the best standard of service. We take the time to get to know our patients so we can best support them in their dental endeavours. You could also have a look at our website to read in more detail about the treatment that you have chosen. Our dentists are always on hand to ensure that you get the treatment and advice that you need. Our dentists will advise you on the best treatments for your smile and advise you on how best to look after your teeth to ensure that they last a lifetime.