It is important for optimal results and for ultimate patient satisfaction, that patients be very careful in their selection of dental care providers. At Sheen Dental Implants in Richmond our highly experienced implant dentist will first carry out a complete and comprehensive assessment of your dental health to ensure you make a good candidate for the procedure. It is an ethical responsibility of an implant dentist to inquire about the overall physical and medical history of a patient, as this will have long-term ramifications for the longevity of the artificial tooth replacement implant.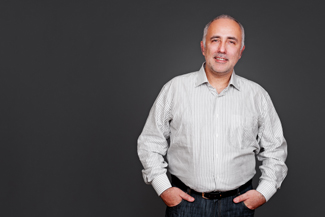 It is not just the experience of our implant dentist, at Sheen Dental Implants in Richmond, that makes us a good choice for any patient considering artificial tooth replacement implants as a permanent alternative to replace a lost tooth. We believe we offer a higher level of quality dental care, from the consultation and the various types of artificial tooth replacement implants we offer to the numerous implant techniques our implant dentist can perform.
 What patients can expect from Sheen Dental Implants in Richmond
We will conduct a comprehensive consultation appointment
Patients should be prepared to undergo a thorough oral assessment to determine suitability for implants. In addition to completing a questionnaire about your medical history, our implant dentist may need to have X-rays, digital photographs and impressions taken of your mouth.
We will prepare a customised treatment plan
To ensure our patients make the best decisions for their dental health, our implant dentist will provide you with a detailed written treatment plan with all suitable options and related costs. Once a patient has decided on his or her individualised plan and depending on the preparation work needed which has to be done first (deep cleaning, bone graft or treating gum disease), thereafter the implant dentist can proceed with the implant placement procedure.
We accommodate the needs of patients suffering from dental anxiety
At Sheen Dental Implants we are very mindful of the fact that some patients are nervous about invasive surgical procedures which is why we have introduced sedation dentistry for procedures which may cause some level of discomfort to our patients. We encourage any patient who is feeling particularly anxious about the implantation procedure to speak to us, so that we may find suitable techniques to help with relaxation.
We offer a full dental implant service menu
Some patients may need just a single missing tooth replaced while others may need a whole set of teeth, which is why our implant dentist can perform different types of dental implants; for a single tooth, multiple teeth and a full set of teeth.
We work to find suitable solutions for our patients
Patients with more than one missing tooth and who wear dentures may want to consider same day teeth – a dental implant technique used in the placement of four to six implants with the placing of abutments done on the same day, but with the artificial teeth only fitted after integration and healing. The top priority of our implant dentist at Sheen Dental Implants is to ensure that our patients are happy and comfortable with their implant results.