At Sheen Dental Implants we believe that the best place from which to make an informed decision about a dental treatment is being armed with all relevant facts. It is only through the process of asking select questions that patients can receive information that will help them decide on the best course of treatment for their situation, especially in reference to dental implants in Richmond. Dental implants in Richmond have become the gold standard for the permanent replacement of lost or missing adult teeth. Dental implants in Richmond are a preferred method over bridges and dentures because of how much they resemble the look of natural teeth and of course, the very rare likelihood of the implant falling out is another highly desirable plus point; although implant failure can happen in certain situations, especially if not looked after properly.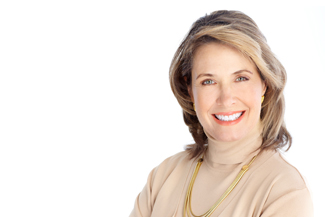 Essential questions to put on your list when considering dental implants
Do I qualify as a suitable candidate for dental implants?
Patients do not automatically qualify to receive artificial teeth replacement implants, as a dentist has to first make sure a few basic conditions are met, such as gum health.
Do you have any special training in dental implants?
It may come as a surprise to patients, but not every dental practitioner receives training in this particular area of dentistry so it is a worthwhile question to ask. Not only can the treatment process be costly when compared to other traditional types of teeth replacement devices, but the dental practitioner needs specific knowledge and training in the placement of implants for the treatment to be a success.
What exactly will be covered (in terms of cost) during the procedure?
Before committing to a treatment plan it is crucial that patients fully understand what the financial costs will be. In terms of artificial teeth replacement implants, there are the implant procedure costs to consider and then there is the implant itself (abutment and crown). It is important to clarify if the quote provided covers one or both, so as not to be surprised by any 'extra costs'.
What type of sedation dentistry do you offer?
An important question not to miss is enquiring about what type of sedation you can expect to receive, as there can be more than one type used and each technique has its own set of pros and cons.
How should I maintain my implants?
Having permanent artificial tooth replacement implants inserted into your gum line does not mean less responsibility when it comes to your oral care responsibilities at home. While the abutment or metal root is not natural or at risk of decay, it is supported by gum and jawbone which have to be maintained in a healthy condition. Fail to look after your dental health and you risk developing periodontal disease which would place the success of the implant in question.
Next to sourcing information is getting answers from a reliable source such as our trained and experienced dental practitioners at Sheen Dental Implants. We welcome any questions our patients have and will work with them to find the most suitable treatment plan that will secure their dental health.