One missing tooth can change your appearance entirely, making you feel self-conscious about the way you look. Thankfully, there are means to replace absent teeth with a natural-looking prosthesis in the form of Sheen Dental implants in Richmond.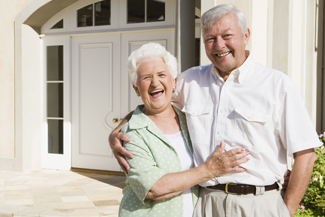 Our practice, Sheen Dental comprise tooth implant specialists who've made enviable smiles in Richmond possible for several years. In this article, we'll shed light on the groundbreaking procedure.
What is a Sheen Dental implant in Richmond?
You should know the basics about teeth implants if you're seriously considering having the procedure. So here's the scoop on this impressive device!
Implants comprise three pieces that play essential roles for teeth restoration
The main component is a tiny screw made of titanium that our implant dentist drills into the bone underneath the missing teeth, which we leave to heal naturally, relying on a biological process called osseointegration. Osseointegration, which takes place over several weeks, successfully occurs when the metal mesh binds with your surrounding tissue. The only way to successfully remove this piece, once it's firmly anchored into the bone, is by a tool-wielding professional.
The second part of an implant is the connector piece otherwise known as the abutment. The abutment links together the screw and your custom-fabricated crown, which is the visible part of your brand-new pearly white.
Lastly, we connect the crown to the abutment, which is made from durable materials. The tooth-coloured crown not only looks identical to your regular teeth, but can also be used to chew and bite down on food without cracking or breaking.
Why would I choose Sheen Dental implants in Richmond over traditional bridges or dentures?
We'll be honest with you; some of our patients find the cost of tooth implants exceeds their budget. However, while comparing the price of different prostheses, it's essential to look at the bigger picture because the benefits of implants complement the price.
Implants should be regarded as a lifelong investment that boasts the following qualities:
A reliable device that remains securely in place as you eat, chew and talk. Say goodbye to embarrassing moments caused by faulty appliances that shift out of place!
A device that doesn't compromise the integrity of other neighbouring teeth for support but stands on its own.
A device that isn't just aesthetically pleasing, but contributes positively toward your oral health by regenerating your lost jawbone through stimulation.
A low-maintenance device that doesn't need to be removed from your mouth for regular cleaning. However, be sure to brush and floss well, because gingivitis can attack your gums which can negatively impact your tooth implant.
A device that can last a very long time if it's well looked after.
I've heard enough, sign me up!
Unfortunately, getting an implant isn't as straightforward as deciding you want one and being assigned a date for the surgical procedure. You need to be deemed healthy enough for surgery, which means healthy gums, sufficient jawbone and a disease-free mouth generally. Some repair work might be necessary before you're granted a clean bill of health. Unfortunately, however, specific medical conditions might rule you out completely. Provide our dentist with a full list of health issues during your initial consultation so that we can assess whether you're viable for implants.