In recent years, the dental industry has seen improvement in technologies and procedures that have led to more treatment options being made available to the public. Sheen Dental Implants Richmond makes sure that our clients can take full advantage by receiving modern treatment options, targeted to meet the individual needs of the client.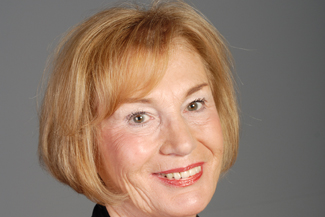 If you are looking for a permanent solution to having to use a dental prosthesis, then implants could be the perfect solution for you. Sheen Dental Implants Richmond are happy for you to contact us to book an appointment to discuss your needs and look at your options.
When are dental implants used?
If you lose a tooth you may start to feel self-conscious, especially if you lose a tooth at the front of the mouth. You may also feel like there is some weakening in the area where the tooth used to be, the strength may be affected in the teeth around the area.
Using a dental implant will help to build strength back into the area and recreate the appearance you once had, making you feel less conscious of the loss.
Dental implants can also be used in cases of multiple teeth loss, instead of the more traditional bridge. This again will help to strengthen the teeth and jawline of the client, as well as recreating the natural look of the client's teeth.
Can dental implants replace dentures?
We have known for a long time that dentures are not a perfect solution for those who have lost all their teeth. Many denture wearers report difficulties ranging from movement in the mouth to not being able to eat some of the foods they would like.
The cleaning routine needed for dentures also is something that we hear concerns about, many people find it hard to get used to after years of brushing or using other commonly used cleaning techniques.
Using dental implants instead of dentures gives the client a firm solution to many of the problems associated with dentures. They are permanently fixed in place, once fitted the wearer should not experience any movement.
These implants are also extraordinarily strong and long-lasting, once fitted they should last you almost a lifetime if you care for them correctly. Dental implants are normally cared for in the same way you would care for natural teeth, brushing and flossing along with other common techniques.
With implants you can take back control of the foods you eat, this gives you back the freedom to eat those foods you may have struggled with when wearing dentures.
Many people report feeling self-conscious if they smile when wearing dentures, they feel people can tell that they are not natural teeth. Dental implants, once fitted, look just like your natural teeth, you can smile like you always did, knowing people will think you have a beautiful set of teeth.
If you are interested in finding out more, Sheen Dental Implants Richmond are ready to offer you accurate professional advice, tailored to suit your needs. We are always friendly and approachable, we are here to help.
May we extend to you a very warm welcome to our practice in Richmond. We take great pride in the quality of our dentistry and want to make your visits a pleasant experience. Our philosophy is to offer a relaxed and friendly service in comfortable surroundings. At Sheen Dental, we strive to rise above common perception; to create a place where dentistry is far more relaxing and pleasant.