Your smile should be something you are proud to share with others, but when you have missing teeth, it can be anything but this. Having strong, healthy teeth is something we can take for granted, but once we lose a tooth, either through an accident or injury, or due to poor health, the cumulative devastating impacts can be far-reaching.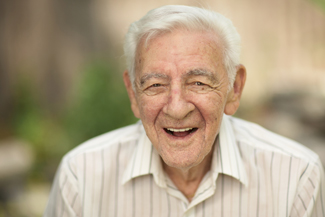 Thankfully, Sheen Dental implants Richmond offers a long lasting and durable solution to your missing teeth. We often recommend this treatment because of its many benefits and minimal disadvantages, although there are other solutions made available for those people who are unable to have this procedure.
Who cannot have this procedure?
Those people who have chronic health issues may find that they will be not suitable for this treatment, either because their healing abilities are compromised, their gum or bone is not as healthy as it could be, or for other factors that will be discussed by a professional. There is no upper age limit to this treatment, so as long as you are relatively healthy for your age, we believe you can be one of the 98% of individuals who enjoy successful Sheen Dental implants Richmond.
What does the treatment plan look like?
It begins with a scan which helps us to identify the extent of your situation and if we need to apply any prior treatment before the implants are placed in the mouth. The scan also enables us to digitally pinpoint the precise location of any Sheen Dental implants Richmond in order to maximise comfort as well as reduce healing time.
We will quickly be able to see whether this treatment is suitable for you and whether you have enough jawbone in order to move forward with the procedure. Some people who have had missing teeth for a long time, who wear dentures and have found them to be slipping or moving in their mouth will find that their jawbone has receded, possibly to the point where a bone graft will need to be done in order to move forward with replacing teeth in this semi-permanent fashion.
Jawbone recession is a natural occurrence which happens when teeth are no longer stimulating the jaw and as a result, limited cell production occurs.
If we find that your jawbone has receded significantly, you will not have enough natural jawbone for us to move forward with the treatment. We can combat this and provide you with an option of a sinus lift or bone graft, placing synthetic, animal or human bone in your jaw and strengthening this area enough so that a titanium implant can be placed to support your teeth.
As you can see, there are many solutions available to our patients. We approach every situation with fresh eyes, offering a bespoke solution that is supported through years of experience and knowledge in this style of treatment.
If you are ready to have a fully functional smile again and wish to enjoy a full set of usable teeth, then get in touch with us as soon as possible.