If you have a gap in your smile due to a missing tooth you may be feeling self-conscious and disappointed about your appearance. This might not be the only problem you have, you may also be at risk of health issues such as gum disease, surrounding teeth moving into the space left and with the integrity of facial bone structure. If you have a gap in your smile then you may be looking for a treatment to remedy this. Sheen Dental Implants Richmond provide a specially developed procedure designed to ensure that you can complete your smile once more. An implant is fitted directly at the jaw and a crown is mounted on top of it. The new tooth or teeth will perfectly match the ones lost and your surrounding teeth, and your smile will look good as new. Many people have a missing tooth, but are unsure about how to best remedy this, we could be the practice to provide the answer to your dilemma. This article will run through how the procedure works, as well as what you should do next if you decide that this cutting edge treatment is the one for you.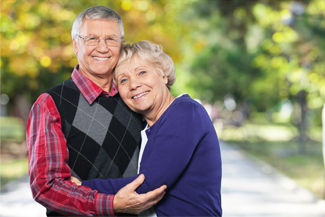 What is the procedure?
If you are considering Sheen Dental Implants Richmond to replace your tooth or teeth, then you will be in the most capable hands. Our dentists and practitioners are highly trained and have the vast knowledge and experience to be able to give you the level of support that you need to complete your smile. Your dentist will work with you to first carry out any preliminary work you may need. This can include sorting issues with bone density and gum disease if they exist. The implant is then fitted directly at the jawbone through surgery, usually in the position where the missing tooth used to be. The implant is made of titanium and is designed to have a crown, bridge or denture perfectly matched to the surrounding teeth, fixed on top. The implant will mesh with the jawbone through osseointegration. Your dentist will work with you to determine whether you are a good candidate for this treatment as well as answering any questions that you may have.
What should I do next?
Having read about what an implant is and how the implant is fitted then you might be in a better position to decide about the future of your smile. If you think that Sheen Dental Implants Richmond could be the practice to provide this treatment for you, then you may want to get in contact with us. We always enjoy taking on new patients and being a stepping stone to their new and improved smile. You can also get to grips with the procedure by reading up on it through our easy to use website. Patients who have had this treatment in the past have been impressed by the results that have been attained by our expert implantologist. We look forward to welcoming you into our practice. We believe that everyone has the right to build themselves an attractive smile and this treatment could be your ticket to exactly that.