We understand that patients who have lost a tooth, several teeth or unfortunately their entire set, can often feel self-conscious. We know that you might feel uneasy when you smile or talk, so it might be that you want to look into a treatment that can rectify the gap in your smile. The fitting of a dental implant Richmond can help you find your smile again. A gap in the smile can affect the alignment of your teeth, which can lead to health problems. This treatment has been specially designed to allow patients to fix their smile and improve their overall oral health. This treatment is often people's go to, to solve an issue with their smile. The implant can make a smile complete and be done in a safe and invisible way. This article will run through how an implant is fitted and what the benefits of an implant could be. Patients can use this article to determine if this treatment is for you.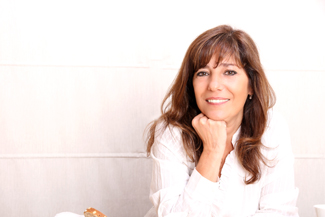 How is the implant fitted?
A dental implant Richmond is a small titanium implant that is fitted by a trained dentist who will place the implant at the jaw. The implant is fitted where the gap was left, placed into the jaw where the gap is. This usually does not take too much time, people consider this treatment to be no more painful than usual dental work we all undergo. Once the implant has been fitted the surrounding gum and blood vessels are given time to heal and incorporate the implant. Once the site has been healed then a new crown, bridge or denture is fitted on top of the implant. This will be carefully marched to the surrounding teeth to ensure that your smile looks and feels as natural as possible. Patients are encouraged to work with their dentist to ensure that they understand fully how to care for their smile both during and after the treatment. Your dentist will be on hand to ensure that you get the help that you need. If this sounds like a treatment that you could benefit from, then you should read on to see what the benefits of this treatment are.
What are the benefits of a dental implant?
There are many different benefits of using a dental implant Richmond. Patients who have had this treatment have been impressed by the results of this treatment. You may see this treatment as a long term investment into your smile. Utilising the dental implants as a treatment can prevent you from having to make short term fixes to your smile. A dental implant looks, acts and feels like a natural tooth. The long lasting nature of this treatment can allow you to maintain the structure of your face. This treatment can prevent a loss of bone dentistry. The treatment will not affect the surrounding teeth and therefore will ensure you can continue to eat and drink all of your favourite things. If you think that this treatment could be the one for you, then you should consider getting in touch with us so we can begin to assist you with achieving your smile goals.