There are many sporting injuries each year where someone's tooth is knocked out and cannot be reattached. Some of these people go through life feeling self-conscious about the gap in their smile, or never smiling or eating out in public due to their lack of front teeth. Some of them visit us at Sheen Dental Implants to get dental implants in Richmond instead, and they are the ones who end up smiling.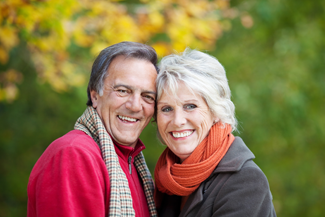 We offer a range of treatments to our patients, from replacing a single tooth to replacing every single one. If you are starting to think that it is time to do something about your smile, then booking a consultation with us will allow you to find out exactly what your mouth needs. Our dental professionals will be able to assess what treatments are needed to achieve the smile you are seeking and will be there alongside you for every step of your dental journey.
Different procedures
Before you get dental implants in Richmond you will need to come to our practice for a full examination. What treatment you need will depend upon how many teeth you are missing, and how many you want replacing. Your dentist will be able to thoroughly explain these options to you at your consultation and recommend what is ideal for you.
If you are missing all your teeth, then we have a full set of dentures available that can easily fit onto your implants. For this procedure you may only need two implants, but this will vary from patient to patient and could be higher.
If you are missing a few teeth that are all next to each other then a partial denture or a bridge may be recommended to you to reform your smile. A bridge is a group of crowns fitted together than can easily be joined to your implants. Sometimes you may need a singular crown if you are only missing one tooth. This will fit over the implant and blend in nicely with the rest of your teeth.
Whatever treatment you have to replace your teeth here at Sheen Dental Implants, you can take comfort from the fact that they will resemble your original teeth as much as they can. Made from a special material to look and feel just like normal teeth, these solutions are discreet and barely noticeable to other people. You will be able to smile with pride again in public, showing off the beaming, full smile that you now have.
Take care of your teeth
If you have had dental implants in Richmond, then you need to be sure that you are cleaning them properly. This is trickier than cleaning removable dentures because they are not removable, but your dentist will be able to tell you exactly how to brush properly and effectively. Cleaning your teeth properly prevents plaque from building up, and this will not only keep your mouth healthy, but ensure your implants last for longer too. You should visit us regularly for a check-up, this will help you to keep on top of your oral hygiene for both your original teeth and your new ones.