People need dental implants in Richmond for multiple reasons. At Sheen Dental Implants we provide reliable and trustworthy treatment that will leave you feeling thankful that you booked an appointment with us. Your teeth may have started to fall out due to old age or tooth decay, or you may have been involved in an accident in which one or most of your teeth have been lost. Having a gap in your smile or a lack of front teeth can result in you feeling embarrassed at the best of times. This can not only impact your self-esteem, but your social interactions as well.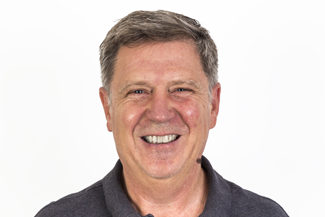 What are implants?
Implants are small titanium screws that fit into the jawbone allowing for artificial teeth to be fitted. Whether you are missing a full set or just a few, dental implants in Richmond could allow you to get a strong, natural looking set of teeth once again. The material used to make the dentures or crowns that will be fitted onto your implants will imitate your original teeth, and our dental professionals will be able to respond to any problems or questions that you have.
In extremely rare cases the patient may not have enough jawbone to insert the implants. If this is the case then they may have to undergo a procedure in which a small metal frame is inserted under the gums, allowing them to grow round the frame, strengthening as they do so. The implants are attached to this frame instead of the jawbone.
It is vitally important that you ensure you clean your artificial teeth properly. This will help prevent tooth decay and gum disease, which otherwise would only result in further dental procedures. At Sheen Dental Implants our practitioners will be able to recommend what brushes to use for both teeth and gums and assist you in keeping not only your remaining teeth strong and healthy, but your artificial ones too.
Are there different types of implants?
Whilst there is one primary way to obtain dental implants in Richmond, there are several options for what you will need to attach to them to complete your smile. If you are repairing a single tooth then you may need to have a crown fitted, or you may need to have a bridge attached to your tooth implants if you need to strengthen and repair several teeth.
Dentures might be what you need to have attached to your implants if you are missing a whole set of teeth or more than one. If you do require a whole set of teeth to be replaced, then you will not need one implant for every tooth. An implant can have more than one tooth fixed onto it. You will be able to get partial dentures if you only have a few missing teeth and will naturally need less implants.
It is advised that you book a consultation at Sheen Dental Implants if you are considering getting replacement teeth. This will allow you to find out exactly what you need to know, and our dental practitioners will be able to inform you of what treatment will be most suited to you, and organise a suitable payment plan as well, so do not worry about the cost, smile instead.