We all want to have a beautiful smile, but sometimes life happens. If you are missing one or more teeth, maybe it's time to consider a viable tooth replacement option. And what's better than dental implants?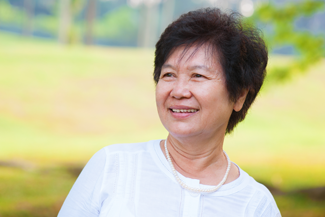 At Sheen Dental Implants, we have been using dental implants in Richmond for many years, providing the best materials and quality care. Dental implants are a very popular treatment but there are many factors that need to be taken into consideration before your dentist can decide if you are a good candidate.
Is there enough space in your mouth for dental implants?
Space is an important parameter when planning an implant surgery. Ideally, you should have enough space in your jawbone for dental implants to fuse properly. Our dentists will examine your jawbone carefully and pre-plan your implant sites before the operation for maximum effectiveness.
Are you over 18 years old?
Sadly, dental implants in Richmond cannot be sustained by children or young teenagers. Young children, in particular, cannot have dental implants because their jawbone is still growing and their missing teeth are replaced by new. Placing dental implants would impede the proper development of the jaw.
Diseases affecting dental implants
Potential candidates for dental implants in Richmond should also take into consideration another factor that is equally important. If you suffer from diabetes or heart disease, your dentist will take consider the severity of your case before proceeding to implant surgery. In general, as long as your condition is controlled you can most likely have dental implants. Unstable or undiagnosed diabetes and heart disease, however, can seriously compromise the successful healing of dental implants.
Smoking
If you smoke, your dentist may advise you against dental implants in Richmond. Smoking contains nicotine and other harmful substances that affect the proper healing of the gums and encourage infection and gum disease. Equally, heavy drinkers may also be refused implant surgery, since alcohol abuse is damaging to dental implants.
Pregnant women
Pregnant women who wish to have dental implants are advised to wait after having their baby because of the medications involved.
Want to have dental implants in Richmond but you are not sure if you are a good candidate? Give us a call today.