It could be argued that our teeth are one of the most important parts of the human body, used daily, the function they perform is difficult to replicate. We need our teeth to help us in the consumption of food, but this activity alone creates some of the largest hazards that the teeth are exposed to, in the form of releasing the natural sugars and acids found in foods.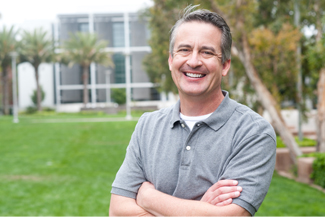 If the teeth are not cared for correctly, they can become more susceptible to damage, which in extreme cases can lead to the occurrence of tooth loss. This is now becoming a growing issue within the adult population of the UK, as new products are brought to market that contains a high content of sugar i.e., some energy drinks.
At Sheen Dental Implants in Richmond, we understand that no one wants to lose their teeth at any point in their life, but we also want to make people aware of the possible solutions to the loss of a tooth or multiple teeth. As there is no need to live with tooth loss long term when modern dental techniques allow the tooth or teeth to be replaced.
Giving you back your teeth
Here at Sheen Dental Implants in Richmond, we have dedicated ourselves to the pursuit of developing the expert knowledge needed to allow us to offer a tooth replacement solution that is suitable for all potential patients, whether they have lost a single tooth or multiple teeth. With our knowledge and understanding of the needs, we are sure we can create implants that will feel the same as the natural teeth they are replacing.
The implants are designed to be long-lasting and hard-wearing, being made from materials that are tough enough to deal with the day to day rigours that teeth are exposed to. Should you decide to replace a lost tooth with an implant we are sure they will last you a lifetime.
The head of the implant is made up of a ceramic crown that is shaped to form a tooth. The ceramic that makes up the crown is strong enough to be used exactly like a normal tooth, there is no need to worry about harder foods when eating, as the crown is designed to be able to cope with the hardest of foods just like your normal teeth.
The base of the implants is a screw that is placed into the patient's jawbone that is made from one of the strongest materials known to man, titanium. This screw creates a strong base for the crown to sit in place, making them feel very securely fixed in place.
There is no need to worry about the way the implant looks, as the ceramic crown will be coloured to match your existing teeth, allowing it to blend in perfectly. An implant will also add strength to the area of the jawbone it is placed in, as well as give support to any teeth it sits beside and encourage the growth of healthy bone in the area.
Want to know more
If you would like to find out more about tooth replacement treatment, you should contact Sheen Dental Implants in Richmond. We are more than happy to hear from any potential patients who are looking for expert information and advice.
At Sheen Dental, we offer the highest standard of general dentistry, our highly qualified dentists are also experienced across Cosmetic, Orthodontics.