At Sheen Dental Implants we are highly qualified in multiple dentistry services. One of our most popular treatments is dental implant surgery. Our dental professionals ensure that we achieve the greatest results when proceeding with the surgery. We ensure that we advise as well as inform our patients of all the necessary information on sheen dental implants Richmond. We have expertise from single tooth restorations to attaching dentures. Dental implant surgery is an invasive procedure where a prosthetic tooth is used to replace an individual or multiple missing teeth. The titanium screw that is placed in the gum as the root of the tooth fuses to the jawbone. This is a permanent solution that allows an individual to bite, chew and speak as normal. If you are suffering from tooth loss, please do not hesitate to contact our team about Sheen Dental implants in Richmond.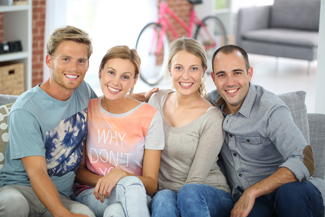 What can dental implant surgery treat?
Dental implant surgery can treat an individual with a single missing tooth. If this is the case, an individual will be given a crown instead of a bridge. It is a common treatment where patients lack self-confidence with a single missing tooth. Many of these patients complain that they cannot eat, chew or talk properly due to the missing tooth. With this procedure, only one titanium screw is required to be placed into the jaw. Once this has been done a tooth-like crown will be fitted into the gap.
Dental implant surgery can also treat multiple missing teeth. Since there are more teeth missing a bridge is used instead of a crown. Dental implants can also be used for those who have lost all their teeth. The other alternative solution to missing teeth is dentures, however, these are not a permanent solution as they can be removed. Whereas dental implants are tightly screwed and secured into place, therefore they will not loosen.
Natural tooth and appearance
One of the greater benefits of receiving dental implants is that the results are natural looking. After the implant is fitted with the prosthetic tooth it looks like a natural tooth. The implant fuses to the gum line which gives the effect of natural teeth. No one will be able to tell the difference which many patients worry about.
Dental implants act like a natural tooth
Another great advantage of dental implants is that they not only look like natural teeth but function in the same fashion. A lot of people mistake the fact that dental implants are not to be taken care of as they are artificial teeth. However, this is far from the truth as dental implants can also attract dental issues such as plaque. Dental implants act like natural teeth.  This is because the dental implant is tightly and firmly fused into the jaw bone in the same way as a natural root. Therefore, this gives the prosthetic tooth stability and strength.
It is important to clarify that with every dental procedure there are potential risks. It is important to go over these side effects and risks before going ahead with the treatment.